R
eturning to the car after our tour of the castle, we note that it is late, The tour took 6 hours all told. We are hungry and cold. We decide to stop at McDonald's for dinner so that we can get back on the road quickly without having to search for an appropriate restaurant. A half hour later, we are on our way to the next stop in Poland - Krakow. Before we leave Slovakia, though, she has a few more sights for us.
Over Olaf's shoulder, I spot a large structure on an outcropping above the river Orava. This is Orava Castle built on a natural rock formation known as "castle cliff." It is considered to be one of the most beautiful castles in Slovakia. Orava Castle stands on the site of an old wooden fortification, built after the Mongol invasion of Hungary of 1241. Its history since then reveals a familiar pattern of construction, destruction, reconstruction, fire, various ownerships and territorial squabbles. The original design was in Romanesque and Gothic style; it was later reconstructed as a Renaissance and Neo-Gothic structure, hugging the shape of the rock upon which it perches. New ownership in the mid 16th century were responsible for a great deal of rebuilding work, although its present form was not finalized until 1611. It burned down (again) in 1800, after which it was no longer used as a residence. After a period of dilapidation and World War II, the castle became a national monument. I snap a somewhat blurry picture that I now share with you.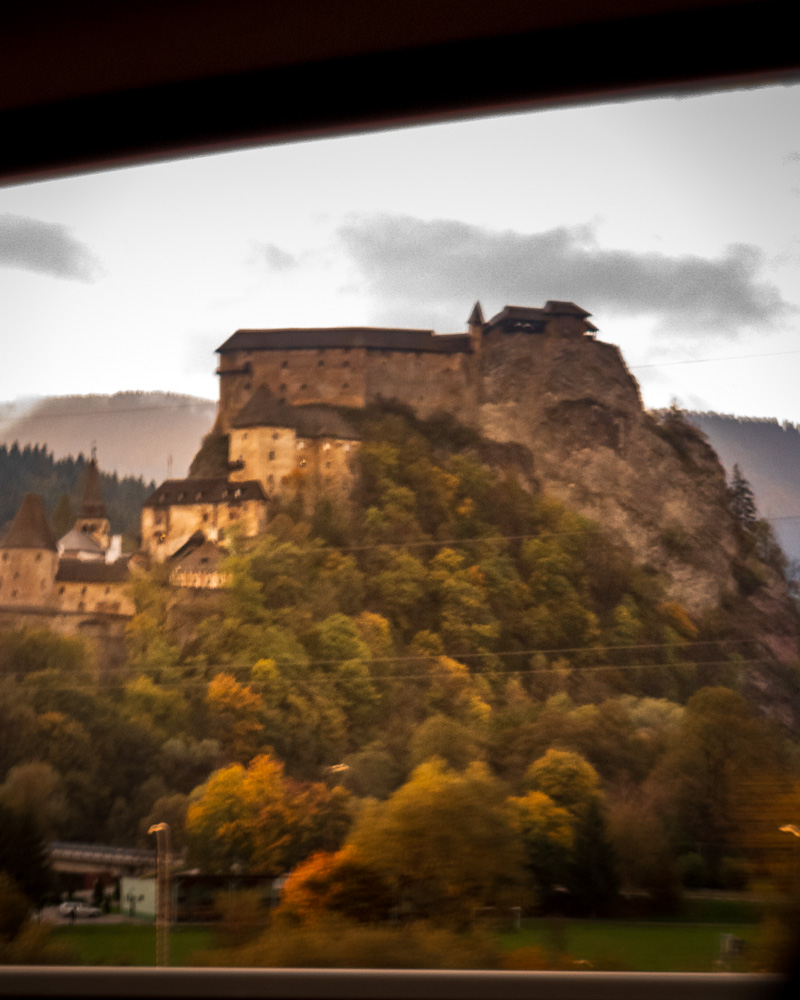 One notable difference from Slovakia (at least the part we had been) was the use of coal as a heat source. The burning of coal released a brownish smoke that hung over the low parts of the land. We drive for what seems to be forever. It actually is forever as day turns to night and we switch and I begin driving. The GPS program has somehow switched from German to Polish, which is absolutely not helpful. Oh, and it seems to be taking us on a route so strange, we are wondering if it is set for bike trails. Eventually, we make it to the hotel – we are both a little frazzled, certainly tired, and definitely hungry. We opt for a hotel restaurant dinner and a somewhat quiet evening. We are very excited about what tomorrow will hold for us.